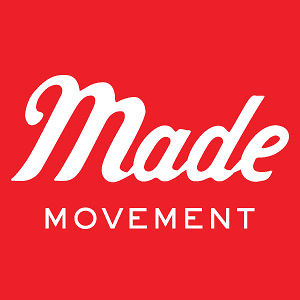 A movement has begun.  As brands realize they can make incredible products in America, Americans are realizing that good stuff happens when they buy those products, from job creation to reduced carbon footprint. American manufacturing is being reborn, and all of a sudden there are lots of sexy, stylish, premium, American-made products out there to choose from.
Made Collection curates premium American-made products and offers them directly to customers at discounted prices in a fun, flash-sale format. Every theme-based collection features the coolest brands and hidden gems of American manufacturing.
Welcome to the movement.
[wpvideo zmoS5rBY]

Visit the website here & join the Movement: Made MOVEMENT