Maryland Thermoform focusing on manufacturing PPE 'Made in Md., USA'
3 min read
The slowdown started in March.
Suddenly, orders from the automotive and retail industries started to dip precipitously. The novel coronavirus' effect had started to hit Maryland Thermoform, a city manufacturer that forms plastic into packaging and signs, among other uses. The Baltimore company was forced to lay off 30 of its 60 workers.
Carl Livesay, Maryland Thermoform's vice president of operations, said he and the leadership team gathered to discuss two things: what they would do to save the business and what they would do to help in the fight against COVID-19.
"We asked, 'What can we offer that is useful for the people?'" he said.
The plan to manufacture products to protect essential workers is now helping both the company and the ongoing pandemic battle.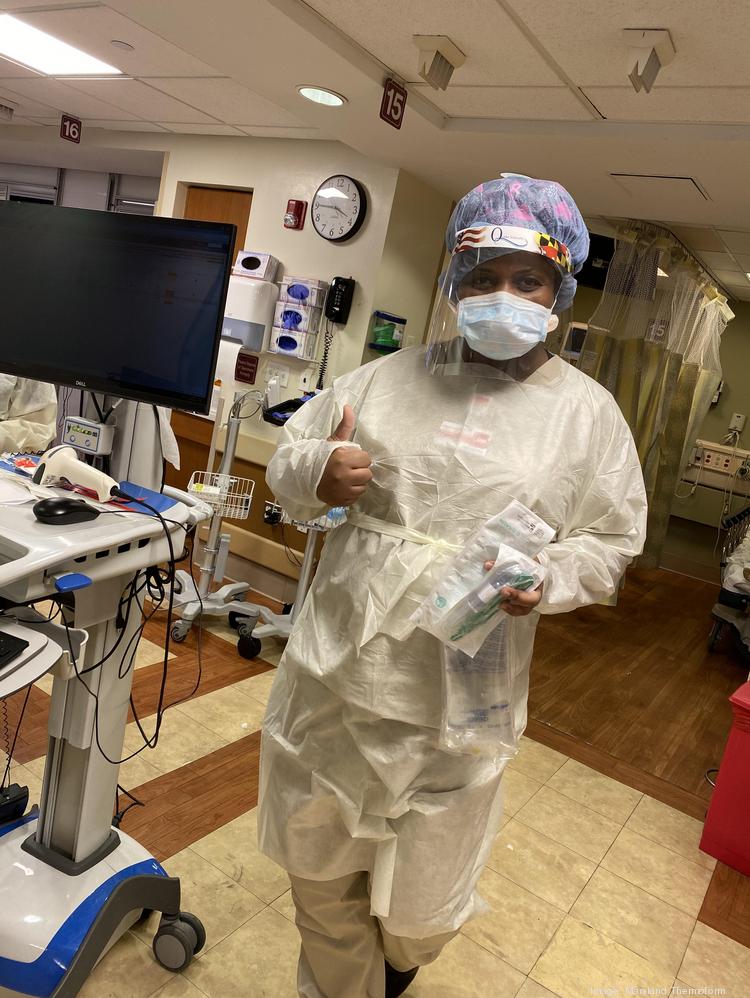 The answer came in the form of personal protective equipment, or PPE, in desperate need right now by health care workers and others locally and nationwide. Manufacturers and technology companies of all types have shifted their work toward making such products. It's been one way for companies to both retain jobs, and save the lives of others.
Recommended
Maryland Thermoform was one of nine Baltimore businesses to receive grants from a $50,000 fund to aid in the local production of PPE. The businesses were selected after applying to the fund launched by the Baltimore Development Corp. (BDC) and the city's Made in Baltimore program earlier this month. The company has also applied for a federal grant to increase production and is awaiting word on that money.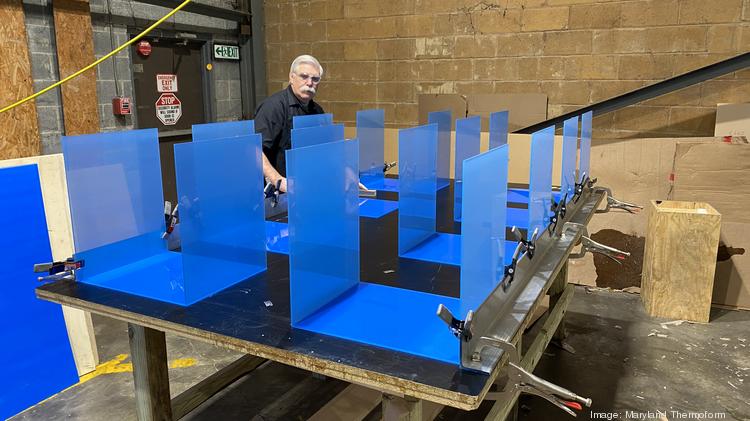 Maryland Thermoform, under its Quake Scientific brand, is manufacturing face shields and aerosol intubation boxes, which are used to protect doctors and nurses during high-risk procedures like placing or removing patients' ventilators.
"We're in the plastics business," Livesay said. "We took the fundamental design and designed face shields."
The company has donated thousands of the face shields in addition to selling them, Livesay said. Customers include Baltimore City, the Howard County and Baltimore County police and fire departments, doctors, nurses and emergency rooms. The company is also selling them to landscaping companies so workers can protect themselves as they continue to do their jobs.
"It's all the people on the front line," he said. "We've donated as many as we can. We sell the rest."
Livesay said the company is producing about 5,000 face shields and about 20 protective boxes per hour.
Maryland Thermoform sets itself apart by providing products that are completely manufactured in the United States, Livesay said. Hub Labels in Hagerstown has created labels that show users the products are made in Maryland and the U.S.
"We wanted people to know this was made in Hagerstown," he said. "When we told Hub what we were doing, they jumped through hoops and turned it around in a matter of days."
Livesay said the company has always bought American plastic — at a premium — despite its higher cost because it's better quality.
"We feel very strongly about things that are made in America," Livesay said. "In times of struggle, America turns to manufacturers and the manufacturing base stands up."