A Solution for Manufacturers and Retailers Struggling with False "Made in USA" Claim Litigation
2 min read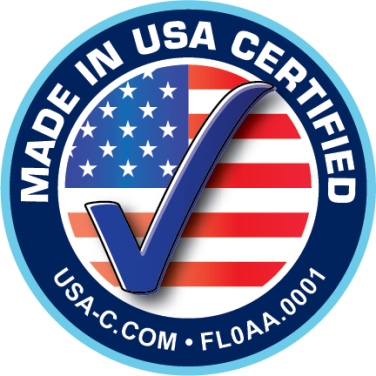 As reported on Friday, April 9, 2015 by the Law360 website, Macy's Inc. and other retailers and manufacturers are facing the claims of California consumers that their "Made in U.S.A." claims were false since jeans holding that label did not comply with California law that requires that all components within the jeans be made entirely in this country.
"Made in USA, Product of USA – Country of Origin Claims"
U.S. District Judge Janis L. Sammartino upheld the California law banning "Made in USA" labels on products containing foreign parts, rejecting a motion to dismiss by Macy's, denim company Citizens of Humanity LLC and Amazon.com Inc. subsidiary BOP LLC. The law does not violate the commerce clause of the U.S. Constitution and is not preempted by more lenient regulations under the Federal Trade Commission Act or by the federal Textile Fiber Products Identification Act ("TFPIA"), which requires some clothing to be labeled as American-made, the judge found.
CERTIFIED, Inc. (madeinusa.net) believes that utilization of its third party audit and Country of Origin certification could readily erase these lawsuits while offering consumers truth in advertising.
"While I believe that the California law attempts to protect consumers, there is a simple way of complying with that attempt, while also alleviating the need for litigation," stated Robert Lowry, Managing Director of CERTIFIED. "We do an extensive supply chain audit to qualify and quantify a product, and utilize that data to offer percentages to qualify every Made in USA claim. Buying zippers from a foreign source, when all other components come from the U.S. and manufacturing is done in the U.S., should not disqualify a qualified claim."
This opinion is supported by a ruling in a similar case decided by Judge Sammartino against Nordstrom last year.
"It's no secret that we live in a litigious society," Lowry continued, "but manufacturers and retailers looking to comply with truth in advertising laws, and the negativity that is brought on by lawsuits, we at CERTIFIED have the solution."
ABOUT CERTIFIED, INC.
CERTIFIED Inc. is the United States' Non-Governmental Organization (NGO) and independent 3rd party Certification Source for "Made in USA, Product of USA – Country of Origin Claims".